Avoid the Potential for Costly Litigation – Be Ready for Disabled Evacuation with the Slyde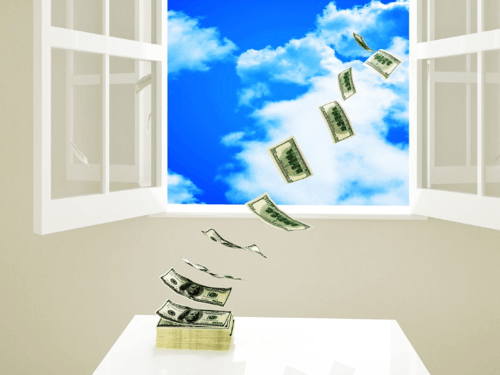 If your business interacts with the public on a regular basis, you may already be serving disabled individuals adequately in the day-to-day. But have you thought about what would happen in the event of an emergency evacuation, active shooter situation, or other potential crisis or disaster? Do your evacuation plans have a resource for transporting non-ambulatory or disabled individuals through emergency exit routes?
You have a moral and legal obligation to safely evacuate your wheelchair-bound clientele, constituents, or students. If your emergency preparedness plan does not have a system in place for transporting wheelchair bound individuals down stairs, the Slyde may be a worthy investment for future safety of the people in your care—as well as a safeguard against future lawsuits.
The Americans with Disabilities Act
In America, we believe that everyone should have equal opportunities and equal access to services. It's part of our fundamental beliefs that all of us should be treated equally and fairly, and our legislation has evolved to reflect this belief. The Americans with Disabilities Act (ADA), in particular, aims to even the playing field for disabled individuals and ensure they have equal access to civic life, be it in schools, transportation, housing, public services, or police and emergency response.
The ADA defines a person with a disability as someone who has a physical or mental impairment that substantially limits one or more major life activity. This can include a broad range of conditions, and can include individuals who outwardly appear disabled, such as those who use wheelchairs, to individuals of limited sight, hearing, or cognitive function. Businesses and organizations who do not provide the disabled with equal access to services can face costly lawsuits.
In 2014, A lawsuit was filed against New York's New Rochelle School District1 when they failed to two evacuate two wheelchair bound students during a fire drill. The students were not harmed in any way, but by not evacuating the children along with the rest of the student population, they failed to provide the disabled students "with meaningful access to the school's emergency preparedness programs." In this case, it wasn't about injury or harm, but access.
A similar lawsuit was filed against Watchung Regional High School of New Jersey2 when another student of limited mobility was left behind during a safety drill. Again, the school did not get the student out of the building and therefore found itself accused of violating the ADA.
These examples are both schools, so the nature of their relationship with the protected individuals is a bit different from those of retailers, employers, arenas, hotels, or other businesses. However, anyone can find themselves in hot water over ADA mandated accommodations. You want to be prepared, especially when you consider all the things that can go wrong during emergency scenarios, such as natural disasters, structural damage, chemical spills, fires, or any other potential threat.
How the Slyde Can Help Your Business Accommodate the Disabled
Due to potential mechanical and power failure, elevators are not recommended for use during evacuations and drills. So where does that leave your disabled people? There are several ways that disabled individuals can be safely evacuated from a multistory building, and having a safety device on hand can inspire confidence and show that you are ready and prepared to evacuate non-ambulatory persons during a crisis.
Evacuation chairs are commonly used by hospitals and medical facilities, but operators must be well-trained in order to control the safe descent of the chairs down stairwells. The transportee must also be able to control him or herself to stay safely upright and balanced in the chair.
A medical evacuation sled, such as the Slyde, may be a better option for your business. It can be safely used by two to seven individuals with little-to-no training to guide a recumbent person down stairs. In addition to evacuating wheelchair-bound individuals, it can also be used to get an unconscious or injured person to safety, since it includes straps that hold the person in place.
The Slyde, (formerly called the ParaSlyde) is lightweight and can be easily mounted flat against the wall at critical exit points, where it can be seen and acknowledged. Its easy visibility and versatility make the Slyde a better choice for peace of mind.
Learn more about the legal issues surrounding the Americans with Disabilities Act, or visit our website to learn more about the Slyde. Call our office at 800-355-4628 to learn more about the Slyde as a safety accommodation for your business.