You can't predict disasters.
You can only be prepared.
The No. 1 priority in any emergency situation should be getting people to safety. Seconds can save lives. The right on-site emergency evacuation device can make all the difference.
Watch Video
Learn More
Be Prepared
In the event of fires, natural disasters, attacks or other emergencies, moving injured or immobilized individuals can be a challenge. Slyde offers a safe, simple and affordable solution. Made from high-strength polypropylene, this compact, lightweight sled is built to quickly and easily slide people up and down stairs or over uneven terrain so you can get them out of harm's way.

Time
Some things can't wait. Be ready to take action before the first responders even arrive. With a simple, one-person setup, it's a quick and efficient way to slide people to safety.
Effort
Limit the need for heavy lifting during emergency situations. With Slyde, anyone can move someone who has become immobilized, regardless of the person's size.
Lives
With minimal training, anyone can rescue individuals using Slyde. We made sure Slyde would be easy to use even under the most stressful circumstances.
A sound safety plan starts with Slyde.
Emergencies can happen anywhere. Slyde goes where you need it, when you need it for priceless peace of mind. For many businesses and locations, it's an essential and economical measure to be fully prepared should the worst ever occur.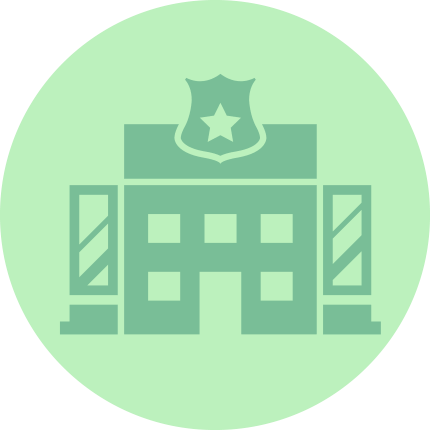 Police · Fire
· EMS · Military
Learn More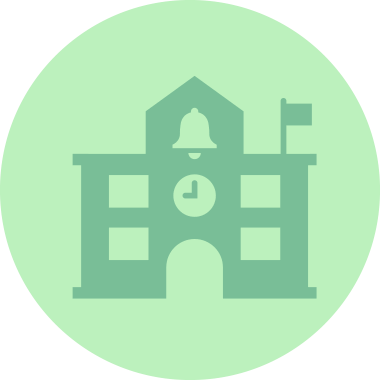 Schools & Universities · Athletic Facilities · Theaters
Learn More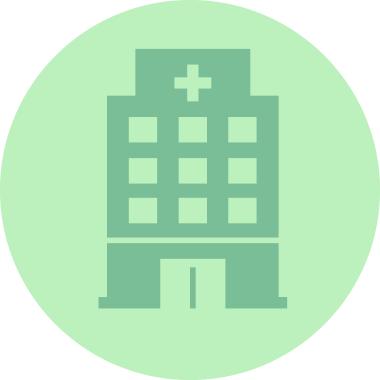 Hospitals
· Nursing Homes
Learn More
Office Buildings · Hotels
· Multi-Unit Housing
Learn More

Built to withstand the most rigorous of tests.
Extreme emergencies create extreme conditions. You need a rescue device that can keep up. Slyde isn't some flimsy product that folds under pressure. The durable, smart design delivers unmatched functionality and efficiency.
400 lb
182 kg

600 lb
272 kg
Corrugated Polypropylene
Strong Web Handles

Slyde comes in two sizes: Standard & Bariatric.
Rigid construction features durable but light corrugated polypropylene up to 12 mm thick. The sturdy frame allows lifesaving equipment such as oxygen tanks and defibrillators to be easily transported with the patient.
Four strong web handles allow for multipoint control.
Slydes can be carried by straps on both sides or pulled by lead strap.
Buckle restraints safely restrict the movement of evacuees.
Instructional graphics are printed on each unit for simple setup.
Slyde is designed to save space.
Slyde is wall-mountable, folds flat and stacks for efficient, easy storage. Up to five Slydes can be stored in a smaller space than one evacuation chair. The size won't restrict flow of stairwell traffic in evacuation situations. Additional products include a protective sleeve to cover up to five Slydes, a rope belay system to safely assist in lowering patients down stairs, and a stairwell storage box for the belay device.
Slyde Rope Belay System Box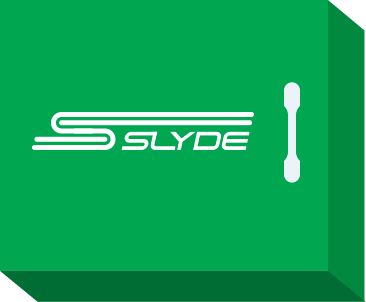 Slyde Sleeve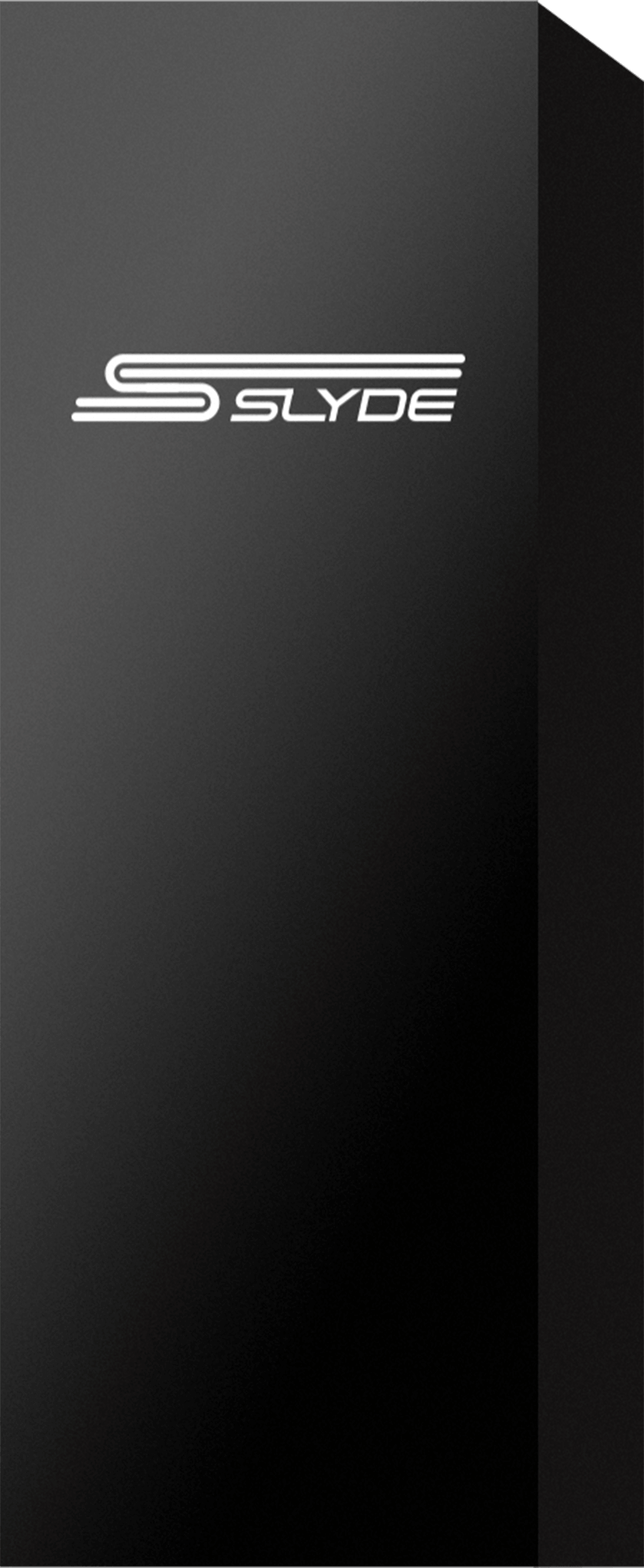 FAQs
How much do DQE Evacuation Slyde products weigh?
The Standard Evacuation Slyde weighs just 9 pounds. The Bariatric Evacuation Slyde weighs 11 pounds.
What material is used in the Slyde and Bariatric Slyde?
They are constructed of durable, yet light, corrugated polypropylene, up to 12 mm thick.
How do I store Slydes so I can access them quickly?
Slydes fold flat and can be stacked. Up to 5 can be stored in the wall-mounted Slyde Sleeve. Up to 5 of the wider, Bariatric Slyde version can be stored in the Bariatric Slyde Sleeve. Slyde products must be stored at 40º – 100º F.
How many people are required to control the stair descent of a Slyde?
Based on the weight of the patient, a minimum of 2 to 7 people can control the stair descent of patients. For more information, please refer to the Operations Manual.
Is the Slyde reusable?
The intended use for the Slyde is for a single evacuation incident. However, the Slyde can be reused during facility training exercises if prior to each use, the Slyde is checked for damage and functionality. Should the device ever come in contact with fluids, it should not be reused.
What is the rating of the Slyde Stairwell Belay System?
The Belay Device is rated for 800 lb., ample strength to support the 600 lb. capacity limit of the Slyde Evacuation Sled. 25' of rope to covers one straight flight of stairs. The system uses rope, three carabineers, and a belay friction device to assist with control descent.
What is the purpose of the Slyde Stairwell Belay Box?
Installed in the stairwell of every other floor, the Stairwell Belay Box stores the Stairwell Belay. When the included anchor is installed, it provides a secure anchor point for the Stairwell Belay System.